Medium Mug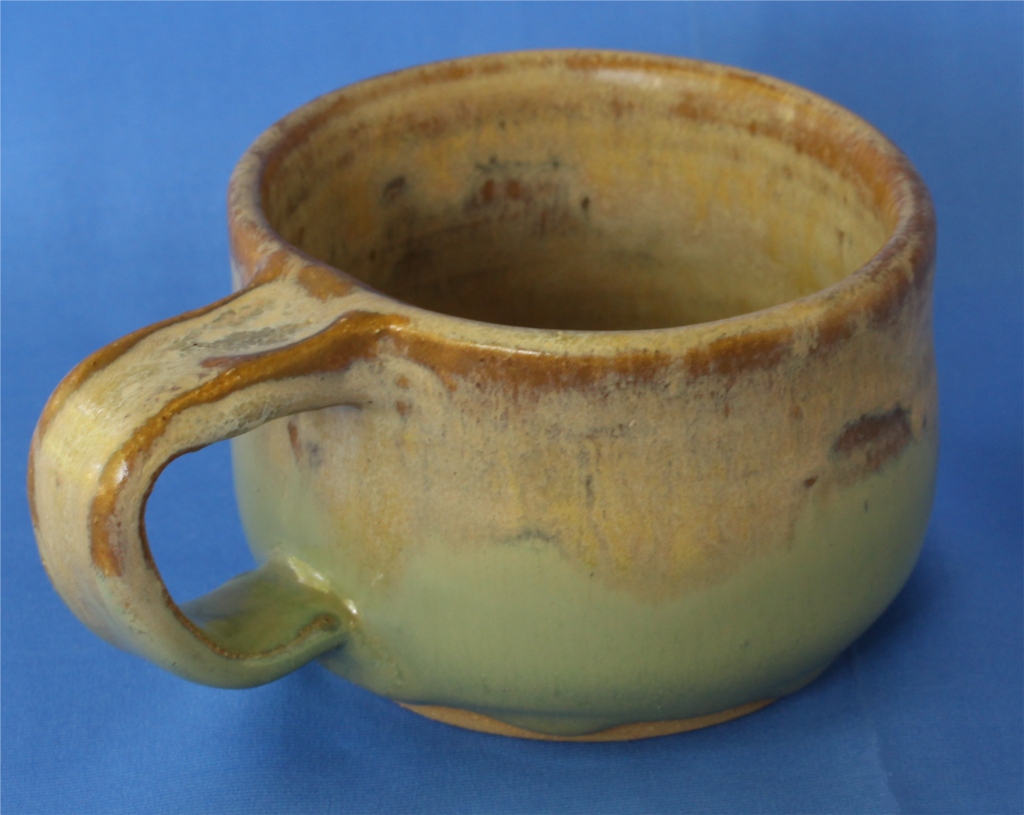 Size (width x height): 5" x 2-3/8" [bowl: 3-58" o.d.]
Glazing*: The bottom of the mug was dipped in jade green; the top was dipped in honey-butter; then honey-butter was poured inside.
I love the exterior glazing, but the mug is a bit small for practical use. It will hold about 7 oz. reasonably.
The handle is just a little too small to use two fingers, though the mug is small enough that it can be held
comfortably with one finger inside and the thumb on top of the handle.
*Note that glazes are identified by the names used in the Santa Fe College Pottery Studio; they are not universally recognized glaze names.
---