Tiny Mug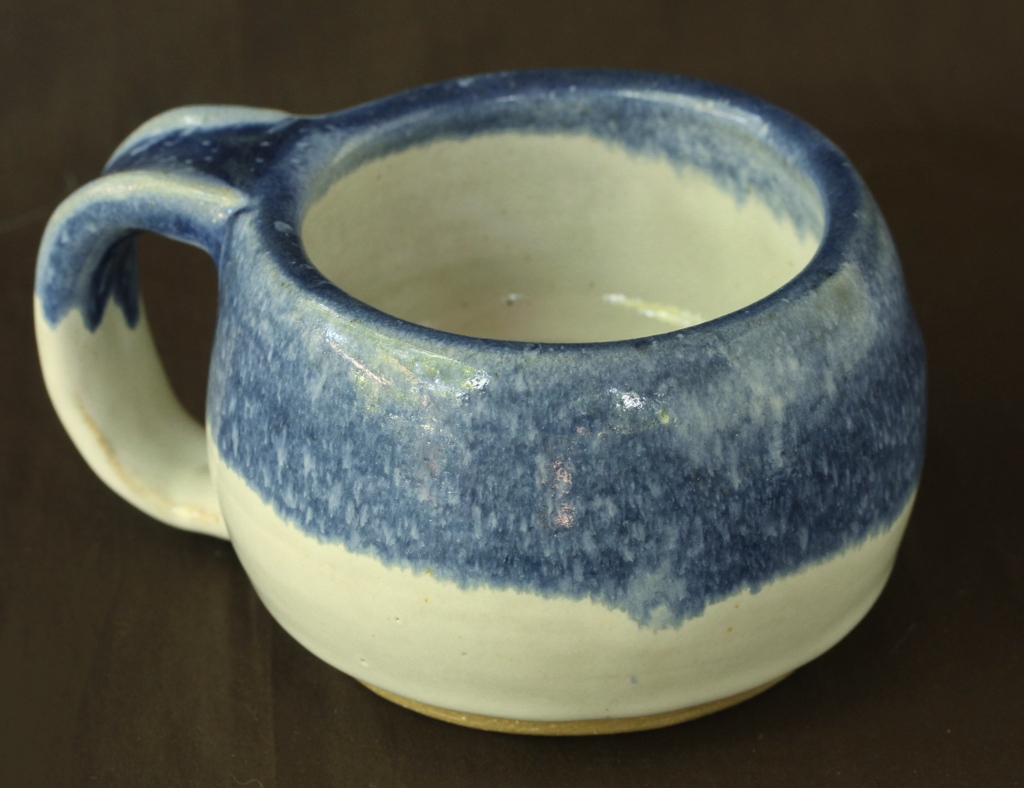 Size (width x height): 4-7/8" x 2-3/8" [bowl: 3-3/4" o.d.]
Glazing*: The entire mug was dipped in glossy white, then the upper half was dipped in dark blue eggshell.
This is too small for anything but maybe a multiple shot of espresso, leaving room for cream and a flavoring syrup.
It will hold only about 5 oz., mainly because the floor is very thick.
I cut several grooves in the underside of the floor to prevent it cracking due to uneven drying.
*Note that glazes are identified by the names used in the Santa Fe College Pottery Studio; they are not universally recognized glaze names.
---